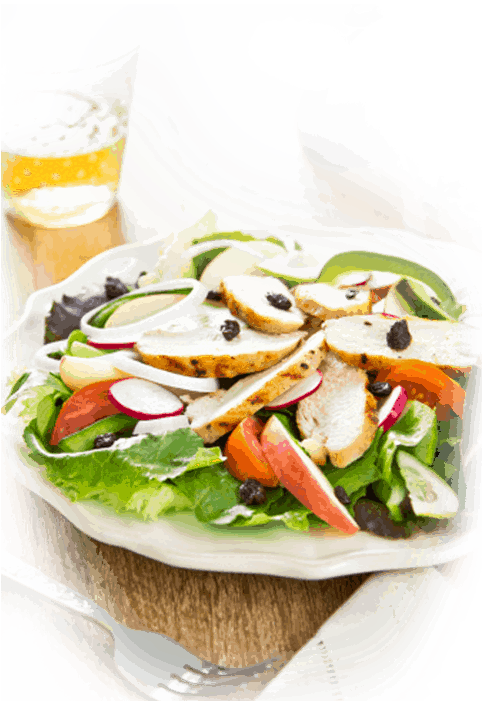 ¼ cup lemon juice
¼ cup + 2 tbsp Marca Leon Corn oil
2 tbsp honey
½ tsp lemon peel (finely shredded)
¼ tsp salt
¼ tsp ground black pepper
480g chicken breast fillet
250g mango
100g sliced papaya
400g mixed greens
Prepare a 10-inch round cake pan. Brush its sides with Marca Leon Corn Oil to make sure your cake stays moist. Now, line the bottom with wax paper. In a bowl, whisk together flour, baking powder, baking soda, cinnamon and salt. Add carrots. In a separate bowl, whisk together eggs, and white and brown sugar until frothy. Whisk in Marca Leon Corn Oil until it's emulsified. Blend this mixture to the other bowl. Then, pour everything in the cake pan. Let it bake at 160 C for 40 minutes. For the Cream Cheese Frosting, mix butter with cream cheese. Mix in confectioner's sugar until the mixture is fluffy. Add milk and vanilla… and voila!