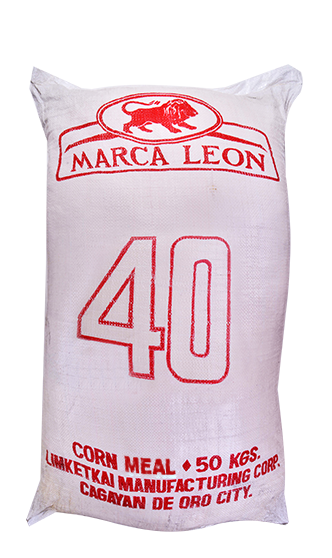 AVAILABLE SIZES
50kg Sack (Milling Sizes Include: #40, #50, Corn Flour)
Marca Leon Corn Meal is the finer variant of corn grits that provides us with a healthier and more affordable alternative for wheat flour to deliver us delicious and aromatic baked goods such as tortillas, corn muffin, pizza, and cakes.
Use our finer Marca Leon Corn Meal as a substitute for wheat flour in your baked foods to provide a smoother texture, while you may use our coarser ground corn meal for a crunchier texture.
Marca Leon Corn Meal also contains a high amount of fiber for normal and healthy bowel movement, Vitamin A to provide us better vision, and Vitamin B1 for good metabolism.