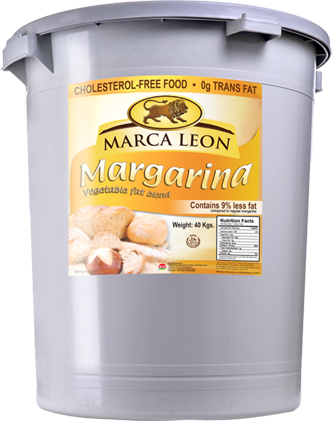 Marca Leon Margarina
For buttery, soft breads like dinner rolls that are soft to the touch and smooth on the palate, Marca Leon Margarina is a handy baker's choice! Marca Leon Margarina is a great alternative to butter because of its higher melting point, longer shelf life and better cost-efficiency than butter.
Marca Leon Margarina is made with a Coconut Oil base, which ensures that your breads maintain that desired golden color, icings are fluffy and well-aerated, and that aromatic baked goods have that authentic buttery flavor. It can even be used for cooking as well, for stir-frying and light saucing for fluffier eggs and creamier dishes.