NUTRITION FACTS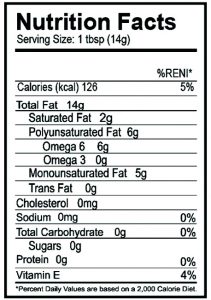 AVAILABLE SIZES
5.8L PET bottle
1 gallon HDPE bottle
2L PET bottle
1.8L SUP
1L PET bottle
1L SUP
450mL SUP
Corn Oil
Marca Leon Premium Corn Oil is our finest product, specially made for healthier home cooking. It has Omega 3 and Omega 6 and is high in sterols that help fight heart disease.
Made from golden corn grown in our own fields, it's expeller-pressed and winterized for pure, chemical-free oil that maintains its vital nutrients. Straight from the farm to the bottle, Marca Leon Corn oil is 100% sealed with freshness and great for enhancing the flavors of dishes, baked goods, sauces, and more!
With Marca Leon Corn Oil, you get heart-friendly goodness that brings out the best flavor in most foods.